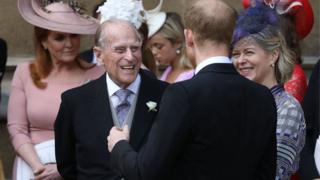 The Duke of Edinburgh has been admitted to hospital as a "precautionary measure", Buckingham Palace has said.
Prince Philip travelled from the Queen's Sandringham Estate in Norfolk to the King Edward VII Hospital in London on Friday morning.
In a statement, the palace said it was for observation and treatment in relation to a pre-existing condition on the advice of Prince Philip's doctor.
He was not taken by ambulance and it was a planned admission.
The duke, 98, retired from public life in August 2017.
He spent decades supporting the Queen and attending events for his own charities and organisations.
Since retiring from official solo royal duties, he has appeared in public alongside the Queen and other members of the Royal Family at events and church services.
The duke has not been seen in public since attending Lady Gabriella Windsor's wedding in May.
In the statement, the palace said: "The Duke of Edinburgh travelled from Norfolk this morning to the King Edward VII Hospital in London for observation and treatment in relation to a pre-existing condition.
"The admission is a precautionary measure, on the advice of His Royal Highness' Doctor."
The duke walked into hospital and is expected to remain there for a few days.
It comes as the Queen arrived at her Sandringham Estate on Friday for the start of her Christmas break.
She caught the 10:42 GMT Great Northern service from London's King's Cross and was later pictured stepping off the train at King's Lynn railway station.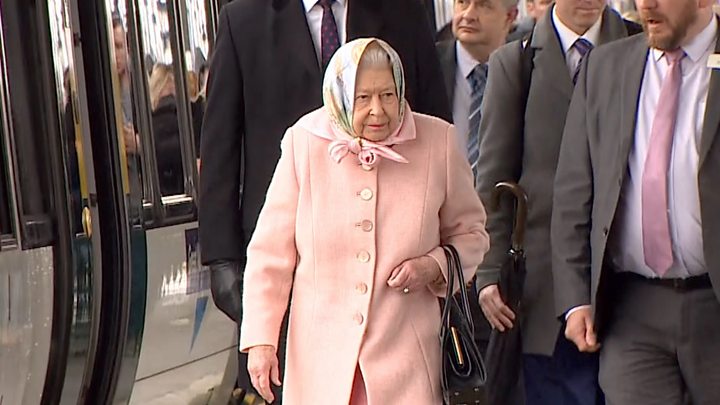 Given his age, Prince Philip is in pretty good shape. He walked away from a car accident in January – that sent his car spinning – shaken but uninjured, bar a few cuts and bruises.
He has had a series of health challenges in the past few years.
However, the suggestion coming from the palace is that there is no immediate cause for alarm.
The Queen arrived at Sandringham this morning as planned; the duke went to hospital in a car rather than ambulance.
The hope and expectation of the Royal Family must be that he will spend Christmas back at home in Sandringham.
Last Christmas, Prince Philip missed the royals' traditional Christmas Day trip to church but was said to be in good health.
In February, it was announced the duke had given up his driving licence. It came after he was involved in a car crash with another vehicle near the Sandringham Estate.
The treatment he has received for various health conditions over the years include being treated for a blocked coronary artery in 2011.
The following year, the prince suffered a bladder infection and was forced to miss the Queen's Diamond Jubilee concert.
He was also taken to hospital for an abdomen operation in 2013 and, in 2014, underwent surgery on his right hand.
Last year he had a hip replacement at the same central London hospital that he is now attending.